After-Work Dive, Wednesday, June 10th, 6:30 pm. San Carlos Beach, Monterey (Breakwater)
Thank you, Bruce Watkins, for the write-up!
All times are for SHOW times, to assess conditions – divers must be geared up for the mandatory briefing 30 minute later.
Please RSVP for dives to dive coordinator or on MBSO Facebook page!!
Skill Level: Beginner or better.
Location: The Breakwater is located at the intersection of Cannery Row and Foam Street in the City of Monterey.
Access: Available at the base of The Breakwater, or above San Carlos Beach, northeast of The Breakwater. It is a short walk to the beach down a well-maintained set of stairs.
Facilities: Restrooms and showers are available on The Breakwater. Breakwater Scuba is located on Cannery Row at the north end of San Carlos Beach, and Out To Sea is located at the foot of the breakwater. There are plenty of restaurants within walking distance.
Entry and Exit: Enter off the sandy beach just to the left (north) of the breakwater. This is one of the most protected entries in Monterey.
Depth Range: 10 to 60 feet
Conditions: Predictably very calm. Visibility: 10 to 30 feet
Photography: Great macro photography for nudibranchs, other invertebrates, and small fish. Good for sea lion photography during fall and winter.
Hunting: The Breakwater is within the Edward F. Ricketts State Marine Conservation Area and only finfish may be taken with hook-and-line; divers may not take anything.
Cautions: Watch for boat traffic. This site is popular with scuba classes, fishers, and tourists; and the lot fills up early on weekends. Plan on arriving early on weekends, or dive the site during the week.
Monterey's Breakwater has got to be the most heavily dived site in North/Central California. It is mainly thought of as a beginner site because its entry is so calm, and due to the number of scuba classes that can be found here on any weekend. It is also thought of as a spot for macro photographers to find colorful subjects. However, in recent years the area has been a great spot to find some of Monterey's larger critters. The Breakwater sits at the southern end of Cannery Row, and was constructed after a number of disasters. While we divers normally believe we have pretty good weather in Central California, every now and then Mother Nature conjures up a massive storm. During the late 1800s and early 1900s a few big storms hit California and inflicted a great deal of damage on Monterey's harbor. The worst damage occurred when a whopper rolled in on Thanksgiving 1919, and 93 fishing boats were lost.
At that time Monterey did not have a breakwater to protect the harbor, and despite the loss Monterey could not find the inspiration to build one. The disaster that finally provided the inspiration to build a breakwater came after a fire in 1924. Lightning ignited one of the oil storage tanks that were built just above the harbor, where the Coast Guard Station currently sits. The heat from the fire ruptured several tanks and the resulting river of burning oil took out several canneries as well as the Associated Oil Company pier. The Coast Guard built the jetty in 1934 at the site of the old pier. The Breakwater was fabricated from large granite blocks that create a labyrinth of small crevices and passageways — a paradise where sea creatures can find shelter. Small shrimp, juvenile abalone, flatworms, a huge variety of nudibranchs, and an assortment of small crabs will delight macro photographers. Orange cup corals dot many of the rocks and make great photographic subjects.
These little corals possess fluorescent pigments in their tissues and cause the rocks to glow orange. The nooks and crannies also provide shelter for many young-of-the-year fish, principally rockfish. On a recent dive in July, I found typical Monterey summer conditions. There was a bit of plankton in the top 30 feet, and the water was very warm. Below 30 feet the visibility cleared up to over 30 feet, and the water temperature dropped to a "normal" 56 degrees F, so I spent most of my dive around 50 feet at the base of the breakwater and in the nearby sand. There were lots of rainbow nudibranchs out that day. These are deep red, and when disturbed, they fly through the water with undulating, dancelike movements. This is how they became named Spanish dancers. They were particularly small nudibranchs, averaging around four inches, about half normal size. Feeding mainly on tube-dwelling anemones, they will crawl up the anemone's tube, get drawn into the tube when the tentacles retract, and busily feed on the tentacles.
This does not normally kill the anemone, as the tentacles regenerate rather quickly. The rainbow nudibranchs were having quite a feeding frenzy that day, since hundreds of anemones were missing their tentacles. There were also hundreds of small crabs out in the open, actively molting. They were mostly white with purple legs and claws. I was unable to definitively identify these crabs, but my best guess is they were very young Dungeness crabs. While most photographers come to the breakwater in search of macro subjects, there have been many sightings of larger fish here in recent years. As I walked into the water, I almost stepped on a rather large California halibut in the surf zone. These are commonly found off of Del Monte Beach in deeper water, and it was nice to see one here. A three-foot leopard shark buzzed me as I swam back to the beach along the wall. These are commonly found in the winter when they breed in Elkhorn Slough and Whalers Cove at Point Lobos, but this is the first time I've seen one here.
Other divers reported seeing several, large wolf eels and smaller monkeyface pricklebacks (incorrectly called monkeyface-eels). Divers are also reporting California spiny lobsters and swell sharks on night dives. These sightings are likely due to the unusually warm water California has experienced in recent years. During the fall and winter months there are predictably large numbers of California sea lions at the far end of The Breakwater; however, they are mostly absent in July, when they head to offshore islands to breed. Guess I'll have to come back in a few months to be able to swim with the sea lions.
General Guidelines for After Work & Night Dives: To participate in after work dives or night dives, divers must carry a minimum of two lights, one main light and one marker light (usually attached to the tank valve). The dive must be terminated if a person experiences a malfunction of his/her light(s). That is why carrying three lights is strongly recommended so
that dive team can continue the dive if one diver's light ceases to function. For everyone's diving pleasure, the club would like to thank all participants for adhering to these recommendations for club dives.
Club Dive, Saturday, June 27th, 8:00 a.m. Stillwater Cove, Pebble Beach
Thank you, Bruce Watkins, for the write-up!
All times are for SHOW times, to assess conditions – divers must be geared up for the mandatory briefing 30 minute later.
Please RSVP for dives to dive coordinator or on MBSO Facebook page!!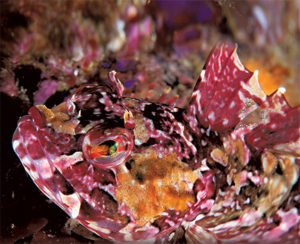 AT-A-GLANCE
Skill level: Beginner or better
Location: Along the 17-mile drive in Pebble Beach.
Access: By boat from Monterey or via the beach near the Pebble Beach Clubhouse.
Facilities: Public parking toilets, boat and kayak launching at the clubhouse.
Entry and Exit: Best to dive from a boat or kayak.
Depth range: 10 to 50 feet
Conditions: Predictably very calm
Visibility: 10 to 30 feet
Photography: Good macro photography for nudibranchs and other small invertebrates. Also good for fish portraits.
Hunting: Stillwater Cove is within the Carmel Bay State Marine Conservation Area where only finfish may be taken.
Cautions: Watch for thick kelp and boat traffic.
One of Monterey's charter boat captains kept a record of his customers' favorite dive sites. Each year the site that received the greatest number of votes was, not surprisingly, Stillwater Cove. This is one of the most protected sites in the Monterey/Carmel area and has a lot of marine life to please the most discriminating diver.
Stillwater Cove lies on the north side of Carmel Bay, and the cove is in the lee of Pescadero Point. When the prevailing northwesterly winds blow this is one of the calmest spots around, and the predictably placid waters rightfully give this site its name. Much of the cove bottom is sand, sprinkled with a rocky patch reef. In the center of the cove are the massive Pescadero Rocks. The best diving is on the south side of the rocks and on the massive wall just south of the rocks.
About 100 feet from Pescadero rocks the bottom drops from 30 to 50 feet in a massive wall that runs nearly 100 yards; many call this Dali's Wall. Much of the wall looks like it was once vertical and flat, and then someone with a massive ice cream scoop carved out short caves, undercuts, and shallow depressions. It's more like diving underneath a wall than alongside one. The rock surfaces are adorned with encrusting sponges in hues of cobalt red and yellow. On the west side of the wall is a float that marks the location of an underwater statue.
The nooks and crannies of the wall harbor an assortment of photogenic invertebrates and fishes. It is a good idea to carry a flashlight so you can see what is hiding deep in the cracks. Look for small sculpins, gobies and rockfish underneath the ledges. This cove is heavily fished, so you won't see many large game fish; but it is a great place to find and photograph juvenile rockfish, cabezon and lingcod. A large wolf eel is often found in one of the larger cracks. Just look for a pile of empty shells, and follow the trail up to find the wolf eel's den.
Blue-ring top snails and orange cup corals are easy to find due to their bright colors. However, you should take your time swimming along the wall as some of the more beautiful critters are well camouflaged and would prefer not to be seen. Look for decorator crabs, as well as mollusks whose shells are covered with bryozoans or anemones. Chestnut cowries are commonly found here, and have beautiful mantles.
The shallow area around Pescadero Rocks is covered with intensely colorful marine life – carpets of red, strawberry anemones, giant green and blood red fish-eating anemones, as well as yellow and cobalt sponges. Here live an abundance of hermit and decorator crabs and shrimp.
This area is also a great place to observe and photograph nudibranchs. The simple dorids such as the lemon and Monterey nudibranch are here in abundance. Photos of orange and white clown nudibranchs, gaudy red and white Hilton's and ostentatious Dendronotids will wow your friends. These creatures are intrinsically photogenic, but it is a real treat to find them in colorful backgrounds, or doing nudibranch things — like feeding or mating. There are also "near nudibranchs," like the berthella. These do not have exposed gills and are therefore not nudibranchs.
Many dive Stillwater Cove from one of Monterey's charter boats, and small inflatable boats and dive kayaks may be launched from the pier or beach. Diving from the beach is limited to 10 divers per day, and there is public parking along the hedges by 17th fairway. There are six parking spots for beach access that may be reserved up to 14 days in advance. There is a loading/unloading area, but incoming traffic may be limited 11 a.m. and 2 a.m. at the discretion of the harbormaster. A pier and boat hoist is available for recreational craft, from May 1 through September 30, with a limit of 10 boats per day. Diving, sunbathing, and picnicking are permitted during daylight hours only, and only on the beach east of the pier. Call (831) 625-8507 and ask for the Harbor Master for reservations and additional information. You will need to pay for access to the 17-Mile Drive.
Note from the board about our May events.
In light on the COVID-19 pandemic, and the ongoing shelter-in-place order, all scheduled dives for May have been cancelled. We are planning to hold our regularly scheduled dives in June, while maintaining social distancing protocols.
The boat dive is in the process of being rescheduled for July 13th.
MBSO Board
————————————————————————————————-
All times are for SHOW times, to assess conditions – divers must be geared up for the mandatory briefing 30 minute later.
Please RSVP for dives to dive coordinator or on MBSO Facebook page!!
Clean-Up Dive, Saturday, April 18th, San Carlos Beach, Monterey
In 2009, the Monterey Bay Sea Otter's Dive Club adopted San Carlos Beach within the California Coastal Commission's 'Adopt a Beach' program. We now organize quarterly beach clean-ups that are both fun for divers and helpful to our environment.
It's that time once again Sea Otters! We will be picking up debris on the topside of San Carlos Beach as well as underwater along the Breakwater Wall. We want our adopted beach in tip-top shape. We will meet at 8:00 at the picnic tables that are close to the beach. Non-diver guests are always welcome to join us because who doesn't love a trash-free beach!
Peet's Coffee in Monterey will graciously donate their delicious coffee for this event and there will be perfectly paired doughnuts provided by the MBSO club. All we have to do is hope for sunshine and a calm sea, which would make this a perfect dive day.
Please bring a knife to cut fishing line and a goodie-bag to put your trashy collections in. If you don't have a goodie-bag, the club has some that we will happily loan out.
We hope you will join us in cleaning our beautiful adopted beach!
See you on Saturday, April 18th!
Club Dive, Saturday, April 25th, 8:00 a.m. Stewart's Cove, Carmel
(@Carmel River Beach)
This beach is found just south of Carmel-by-the-Sea, and is popular with beach lovers and a few intrepid divers.

The bottom at Carmel River Beach drops off in a series of steps, one from 20 to 30 feet, another from 30 to 40 feet. The bottom then gently slopes out to better than 60 feet, but it's a long swim to get to 60 feet. The area shallower than 30 feet is one of the healthiest kelp beds I have seen in some time. It is predictably too thick to swim through during summer and fall, so plan your air to navigate underneath the surface kelp. In past seasons this bed was composed only of giant kelp, but in recent years there has been a fair amount of bull kelp as well. In these times when many of us are talking about urchins and a noticeable lack of kelp, we found very few urchins and lots of kelp here. The thick kelp bed was simply a joy to behold.
The bottom underneath the kelp consists of a patch reef full of huge boulders and small pinnacles. The rocks are covered mostly with kelp holdfasts, coralline algae and a few sponges. This area has a few small fish, some shrimp, hermit crabs, and a few yellow nudibranchs.
The bottom beyond the kelp bed is one of the most interesting in all of California. Here the rock structure is very dramatic with a huge number of large rocks and small pinnacles that jut up 10 or more feet from the 50-foot bottom. There are so many of these pinnacles and they are so close together that the experience is like flying through an underwater city. These rocks mostly have vertical sides, and provide a large number of mini walls for divers to explore.
The rocks are covered with a lot of invertebrates — strawberry and fish-eating anemones, bryozoans, and sponges. The variety of colorful sponges found here is particularly dramatic. Some rocks have large patches of yellow, others orange, still others red, blue or purple. If you are lucky you can photograph many differently colored sponges growing together. A large variety of tunicates may also be found in deeper water. Some of these are stalked, some are encrusting, but all are interesting — if you are into tunicates, that is. We also found a small school of surf perch and a few rockfish.
This site is all about enjoying the dramatic bottom topography, healthy kelp, and encrusting invertebrates. If you are looking to avoid the crowds and enjoy rugged rock formations this is your site.

Skill Level: Intermediate or better
Location: At the intersection of Scenic Road and Ocean View Avenue in Carmel
Access: Drive west on Rio Road from Hwy. 1, turn left on Santa Lucia, and make a left on Scenic Road. Make a left on Ocean View Avenue, and find legal parking near the intersection. The beach is a short walk down a staircase. Boats may be launched from the public ramps at the Monterey Breakwater or between Fisherman's Wharf and Wharf #2.
Facilities: Limited parking, but no other facilities.
Entry and Exit: Enter and exit at the very north end of the beach. Kayaks may be launched here, but not boats.
Depth Range: 20 to 60 feet.
Conditions: Highly variable.
Visibility: Generally good, 20 to 40 feet.
Photography: Great macro and wide-angle.
Hunting: This site is within the Carmel Bay State Marine Conservation Area, and all invertebrates are protected. Hunting for finfish is permitted, but we found very few fish worth shooting on a recent dive.
Cautions: Watch for surge and surf. Look for very thick kelp in summer and fall. Avoid entering in the center of the beach due to the greater wave action there.
While most of Monterey's beach dive sites offer plenty of parking and a great variety of facilities, most of Carmel's beach dive sites have precious little parking and no facilities at all. Carmel's sites, however, do offer a greater opportunity for adventure and that "get away from it all" feeling. One spot to avoid the crowds is Carmel River State Beach.
Source: Bruce Watkins, California Divers News